Non-Contact Radar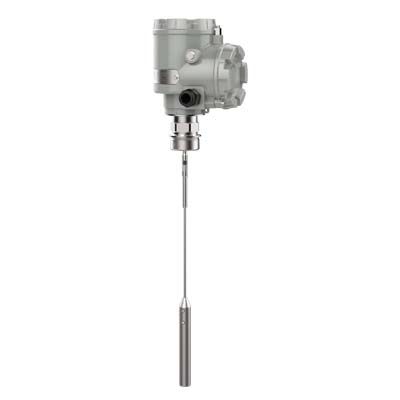 CGR8100
The CGR8100 is a radar sensor for contact continuous level measurement of slight aggressive liquids. It is particularly suitable for level measurement in vessels under simple process conditions.
Application
Ordinary liquid, oil and water interface
Vessels with foam, agitator and condensation.
Reliable measurement independent of process conditions.
Suitable for application of media with slight corrosivity and viscosity.
Chemical-resistant for long-lasting performance
Applicable for storage vessel, dosing vessel reactor with agitator, buffer vessel , by pass tube and guided wave tube.
>
Feature
316L stainless steel rod or cable
Different versions of antenna: single rod/cable, double rod/cable, coaxial antenna
Measuring range up to 30m
Chemical-resistant for long-lasting performance
High temperature up to 200°C
Independent of process condition
High plant availability and maintenance-free
Specifications
Measuring range
- Cable probe 0 ~ 30 m
- Rod probe 0 ~ 6 m
- Coax probe 0 ~ 3 m
Sample frequency 16Hz
Response time <2s
Resolution 1mm
Deviation ±2mm
Repeatability ±1.5mm
Frequency 100MHz ~ 1.8GHz
Ambient temperature -40℃ ~ 70℃
Process temperature -40℃ ~ 200℃
Process pressure -1.0 kgf/cm² ~ 40 kgf/cm²
Protect level IP67