Non-Contact Radar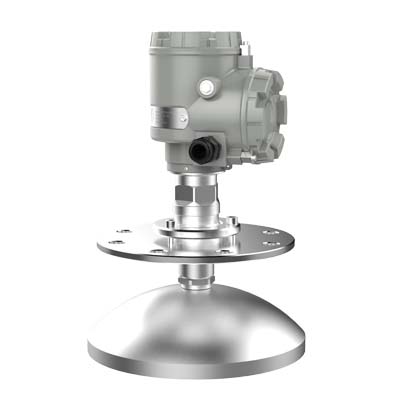 CPR6800S
The CPR6800S a radar sensor for continuous measurement of bulk solids under difficult process conditions. The sensor is ideal for level measurement in high silos, large bunkers, stone crushers and in the furnace.
Application
Cement, grain, power, wood chips, pellets, sand, aggregates, or plastics.
Small vessel with nose, dust or high temperature
Suitable for low dielectric materials or materials
Applicable for storage vessel, dosing vessel reactor with agitator, buffer vessel, by pass tube and guided wave tube.
Feature
Powerful 26G non-contact radar
316L SS horn antenna
High accuracy ±1.5mm
4° beam angle for precise targeting
High temperature up to 1000°C
High accuracy for small vessels level measurement
High plant availability and maintenance-free
Specifications
Measuring range 0 ~ 70m
Sample frequency 54Hz
Response time <2s
Resolution 1mm
Deviation ±3mm
Repeatability ±1.5mm
Frequency 26GHz
Ambient temperature -40℃ ~ 70℃
Process temperature -40℃ ~ 400℃
Process pressure -1.0 kgf/cm² ~ 40 kgf/cm²
Protect level IP67