Industries and Applications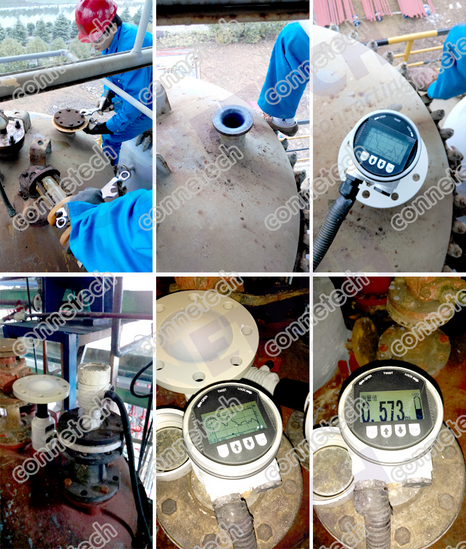 Application problems
The client requires reliable level measurement for the tank contains with hydrofluoric acid. Process temperature is about 100ºC and with strong corrosivity.
Solutions
CONNETECH recommended high frequency pulse radar level sensor CPR6100 with 50 rod antenna for the following reasons:
Small measuring range require small size antenna.
The encapsulated rod antenna is made of PVDF. It can match high requirement of leakproofness and anti corrosivity.
Products
CPR6100